Finally saw the Justice League Movie.. and well, it was utterly bizarre !!
---
Batman v Superman: Dawn of Justice was a movie I disagreed with on a fundamental level, but I understood what the movie was trying to do, and what they were trying to do was at least interesting even if I felt it was completely wrong. Justice League, on the other hand… I can't even tell what was being attempted here. The film has been chopped into something that I can tell is utterly different from what was originally intended, and it doesn't work at all.
It watches like a film assembled from the half-shot pieces of a bigger film, which I guess is exactly what it is. Nobody seems to have anything to do with this movie. Batman just sort of nonchalantly topples the energy dome in a way that suggests anyone could have done it. Wonder Woman is an amazing character, not a sex object for Whendon's butt shots (He's done the same with Black Widow in Avengers). Superman appears, throws two punches and wanders off. The Flash has a couple of scenes where he runs to a different place… and that's it. Aquaman is barely in the film…Boyahh.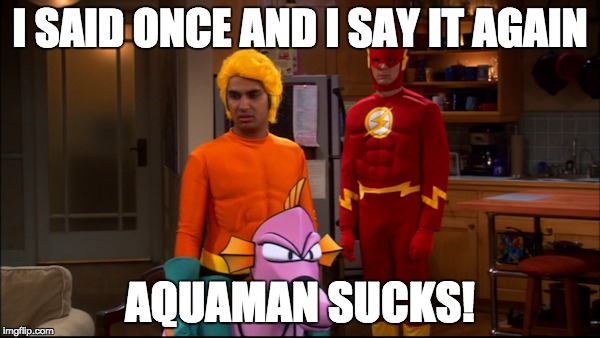 Superman's role in the film, as evidenced by his fabulous CGI upper lip, seems to have been completely re-shot. What was his role in Snyder's version? From what I can tell nearly everything is re-shot footage. It makes me wonder if Superman was originally the villain of the final battle, leading to all that footage being scrapped and only a few effects shot being re-purposed.
The New Kids on the Block
Cyborg actually comes out of this movie in a really good spot. He was the best-written character, and there actually seemed to be a decent performance underneath all that shockingly bad CGI. I'd watch a Cyborg movie. So, WB, please make it.Ezra Miller doesn't really play Barry Allen, but he's still fun and I'd watch his movie, too, quite happily.
The Big not so bad (Steppen)Wolf
Steppenwolf is the usual one keynote villain in a modern comic book film. Another guy with Martha…. I mean mommy issues. He looks like a walking Middle-Earth: Shadow of War cutscene. He says nothing of interest, does nothing exciting and doesn't even put up a fight against the League. He doesn't provide any ideological counterpoint to the League. He just shows up and sort of lazily breaks things until he conveniently falls over.
Zack Attack?
There's barely a final battle in this movie. This is perhaps the most bizarre part. I find it difficult to believe that Zack Snyder didn't shoot an epic final battle… so where did that footage go? It's not in the film. Did he, in fact, not shoot it because it was written for the scrapped second installment? Was Superman the opponent in an epic battle that got left on the cutting room floor? I would be fascinated to see Snyder's version because even though I can distinguish between Snyder's scenes and Whedon's, I can't perceive what film Snyder was originally making. Still ….
Final Verdict
Given my reaction to BVS, it's hard to imagine I would like it any better, but who can say? I hope the lesson WB learns is that tone was never the problem. Probably the lesson they'll learn is they can drop any hastily assembled film on the screen and make a billion dollars. If nothing else, Justice league doesn't ruin the prospects for solo films. The only thing clear to me is that if this iteration of the DCEU continues (and because Wonder Woman is great, it probably has to), WB needs to find fresh directorial and scripting talent to rapidly bring to screen a handful of new characters to fill out the ranks of this world. Speaking of the world? Where exactly is the world in this whole affair? Nobody else notices the weird aliens or the activity in the harbor or at Chernobyl. Nobody notices that Superman is back. Nobody notices that the League saved the day. If it weren't for Lois' monologue, there'd be no indicated that anyone was paying attention to any of this. I wonder if this is a result of the dramatically reduced run-time, the original two-part plan being axes or both.
Ratings: 
(2.5 / 5)
A Brand and Digital Marketer by day, a tech enthusiastic social media-friendly geek who produces content and can't live without films by night.
In short, I notice things for a living and try to point them out to people. I write about movies, television especially superhero films, pop culture and Hollywood. When not listening to start-up pitches, I play with puppies and pretend to like craft beer.
You can follow me at the below social media handles. Don't forget to keep your sense of humor.