Why is a Movie just not good enough for us anymore?
---
It's a bad time to be a Movie buff !!!
BLASPHEMY !!! That's what comes to your mind when you read that statement, but hear me out. When was the last time you really enjoyed a movie? And I'm not saying went with friends and laughed out loud had popcorn and finished it off with beers. No, not that kind, but the one where you sat there and just enjoyed the movie for what it was. Moviegoers (this includes me) nowadays are impatient, difficult to please and frankly full of themselves. Everybody is a critic and "think" they know better than filmmakers.
Here's a list of things that I think ruin a good movie experience.
Movie Critics
I for one believe Critics contribute absolutely nothing to the actual Movie experience. This species is beyond comprehension. They're like vultures perched high up on a tree, waiting for their prey to just rip apart. It is still unclear to me why it's important for me to listen to some random person, who may or may not have actual knowledge of filmmaking, spew venom or shower flowers over somebody else's work. Who died and made them "Guardians of Tinseltown". What amazes me further is that they have actual influence over the modern day audiences. Be your own critic, reserve the right to like or dislike a movie on your own. It's never bad to have an opinion but to have it influence others is power one should dabble in. I'm looking at you Rotten Tomatoes.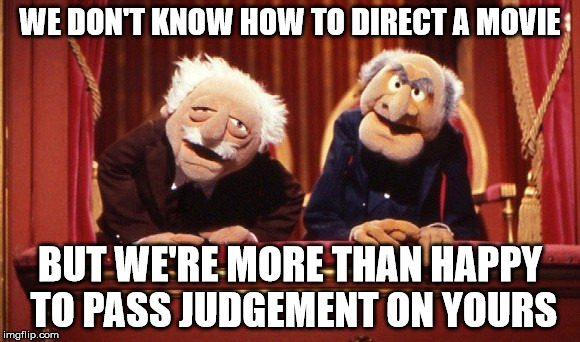 Social Media
Being completely informed isn't always a good thing. Social Media has inevitably destroyed a natural movie experience. Take the newly released "Justice League" for example, even before the movie went into production there were rumors that the executives aren't happy with the script, the fans were already thrashing Zack Snyder because of Batman v Superman, there was news that Ben Affleck is quitting, news about reshoots because of Henry Cavill's moustache and so on. We were overexposed to the information on the development of the movie and even before the trailer hit there was a general dissent among the audience. When the movie released and people saw it, they were able to sit there and point out whether the shot was original or whether there was an edit on Superman's face, so naturally, people weren't enjoying the movie but pointing out problems.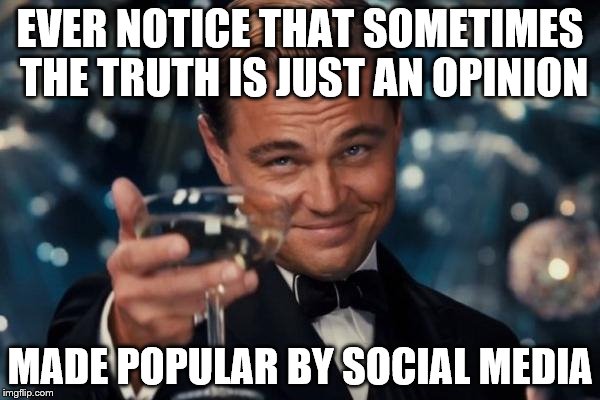 Movie Trailers
Remember the time when trailers weren't actually the whole movie. With trailers becoming more and more important before a movie release it's difficult for directors and producers to try and keep the major story plots away from audiences. Take for example SpiderMan: Homecoming, we got 3 trailers along with a Teaser Trailer (we'll talk about that in a bit), and I for one didn't need to go to a theatre to watch anything new. From Peter Parker's failures to his new suit to Tony Starks disapproval, the entire story was in the trailers, and this just isn't this movie, it's with every new movie now. Batman V Superman trailer, in my opinion, gave away Doomsday too easily. As soon as I saw him I knew Superman's dying. Also, I don't understand teaser trailers, why does a trailer need a trailer. A teaser trailer is to a trailer what an appetizer is to an entrée.
Audience
Believe it or not, we're a part of the problem as well. The audience today is just too damn hard to please. We want book adaptions to be exact leaving no room for creativity. We want the "panels to jump out of the book". Nothing pleases us anymore, instead of experiencing the movie for how it was released we talk about how it should have been. We want the trailers to release sooner, we want the "extended bonus extra special never before edited blooper Director's cut" (Phew). We disapprove of the casting, we disapprove of the directors, the music score, basically, we're Indian parents disapproving of their children's choice in a partner.
Competition
Take the Marvel v DC race, out of the comic book panels and crashing right into the 4th wall. Just the fact that we're seeing all the characters come to life on screen isn't enough. And this isn't just limited to CBMs (Comic Book Movies), book adaptations, remakes they're all under the same scanner. We'd be better off embracing the movie than the competition. COEXIST
---
DISCLAIMER: OPINIONS EXPRESSED BY MEN OF COMICS CONTRIBUTORS ARE THEIR OWN. ALL THE IMAGES ARE PROPERTY OF RESPECTIVE PUBLISHING HOUSE.
By day I'm a boring old Web Developer, but as the sun goes down, I'm a SUPERHERO. Well not really I just dress up and pretend to be one.
"Centurions" was my favorite cartoon growing up and I name all my possessions "Shadow" because I can't afford a Husky.
I camp in Games like it's nobody's business, and if you've got a problem with that I've got two words for ya "I'm Sorry", cause you're a noob.